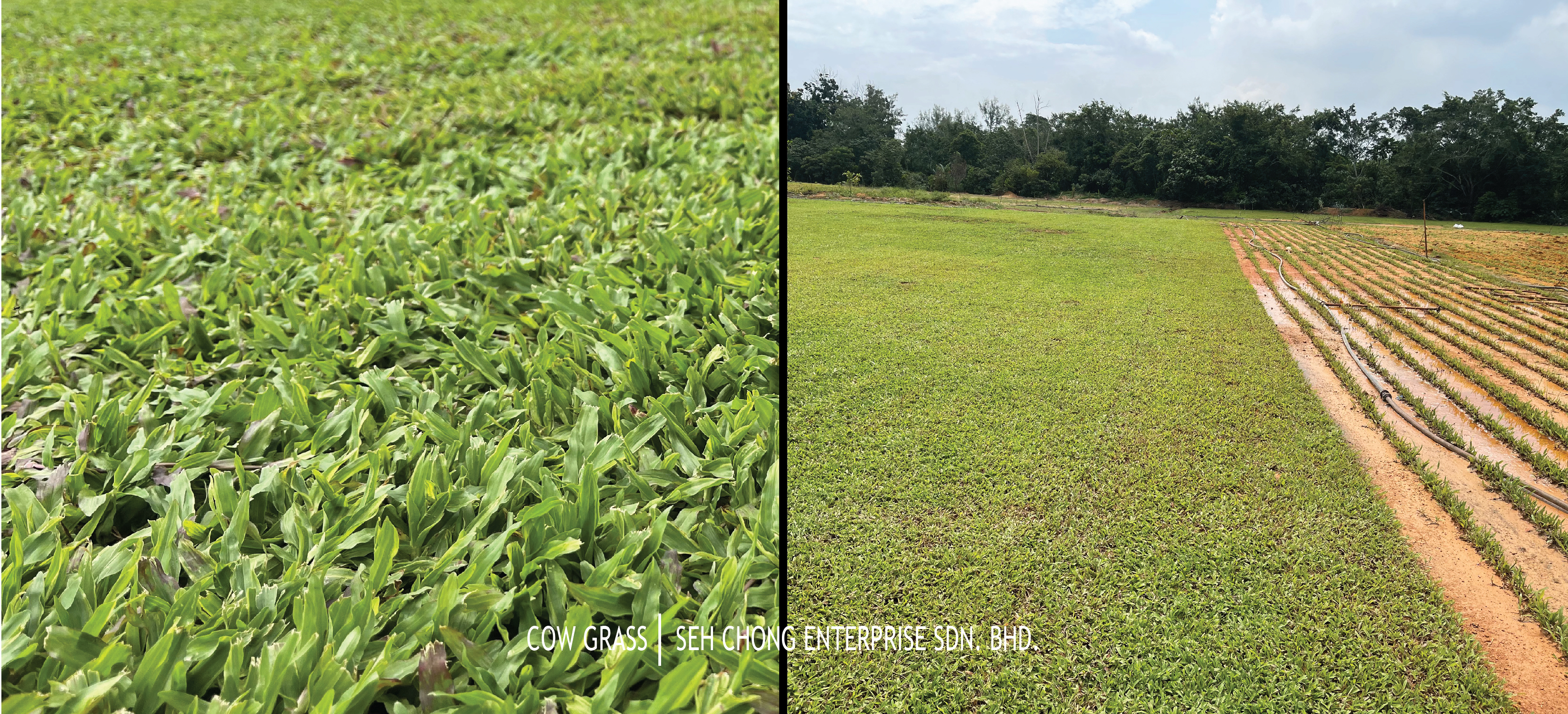 SUPPLY QUALITY GRASS
Cow Grass ("Axonopus Compressus") is the most common type of grass used in Malaysia for turfing such as permanent groundcover and turf in low fertility soil particularly in road shoulders, school fields, football fields & etc. Its' excellent capability of erosion prevention together with high endurance is the perfect for Malaysia climate through drought or rain season.
Seh Chong Enterprise Sdn. Bhd. currently maintains a total coverage of Cow Grass turf farm of about 80 acres located in Negeri Sembilan, Malaysia for continuous supply of quality Cow Grass at reasonable price.