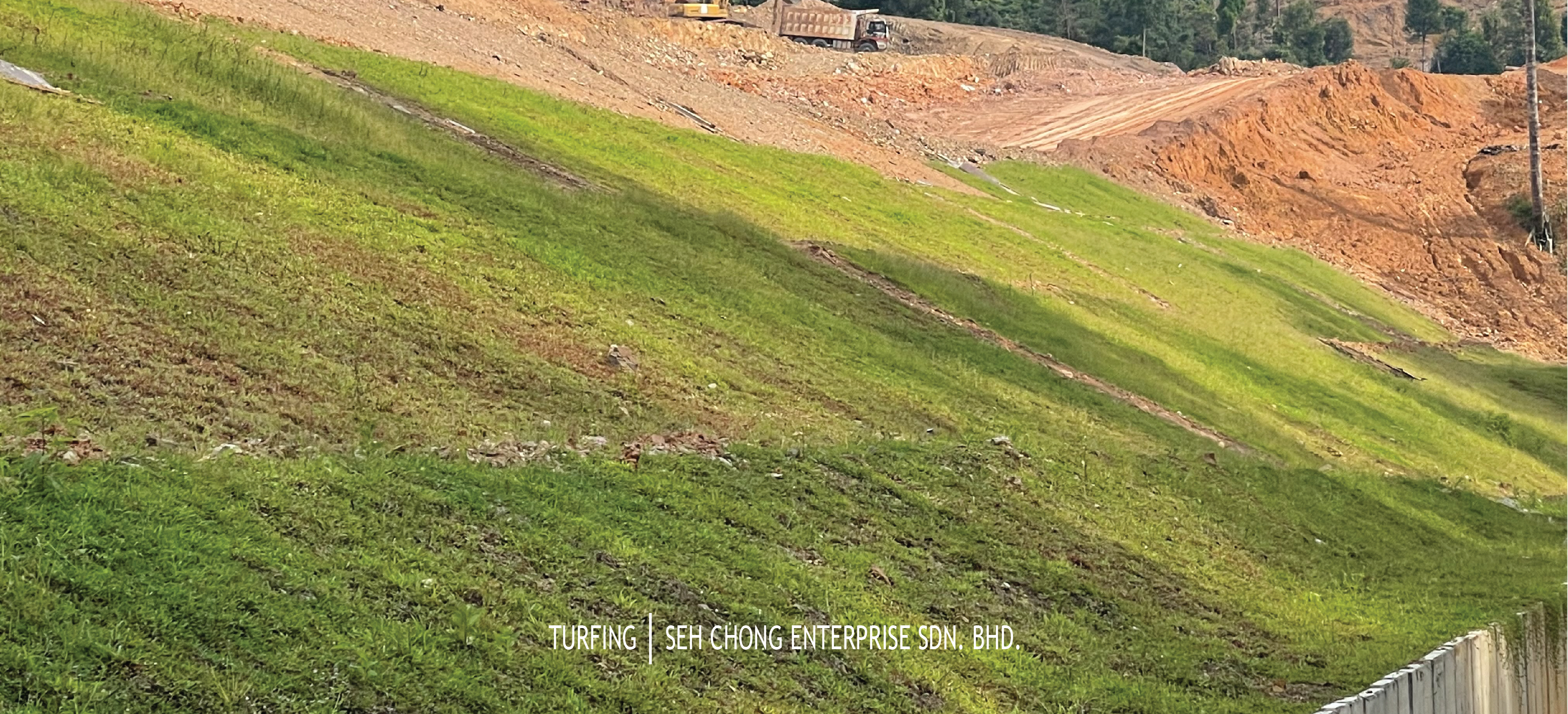 TURFING
Generally, turfing is considered to be the easiest and fastest-to-complete option. It is a traditional method of planting grass which is harvested from our own turf farm. It requires less work in terms of ground preparation and the turf is provided in rolls that can be cut according to the shape required. However, there will have to be a suitably level and firm surface before the turf is laid. Roots will grow into the soil within two weeks and the resulting lawn can be useable within three weeks. Turfing can be carried out either by the means of "close turfing" (grass plant without gap in between each other) or "spot turfing" (grass plant with gap in between each other).
Other advantages of turfing include that in heavy rain it will not wash off sloped ground as seed might, it is less prone to attack by birds, there is less watering required, and turf can be laid at any time of the year. The disadvantages are that it can be expensive for large areas and it requires fast laying once it has been delivered.
Purpose
Immediate protection from rainsplash erosion and reduction of runoff speed
Highway or road infrastructure projects
Residential or commercial development project
Hydroelectric or retention dam
High aesthetic value to the landscape
Football or other type of fields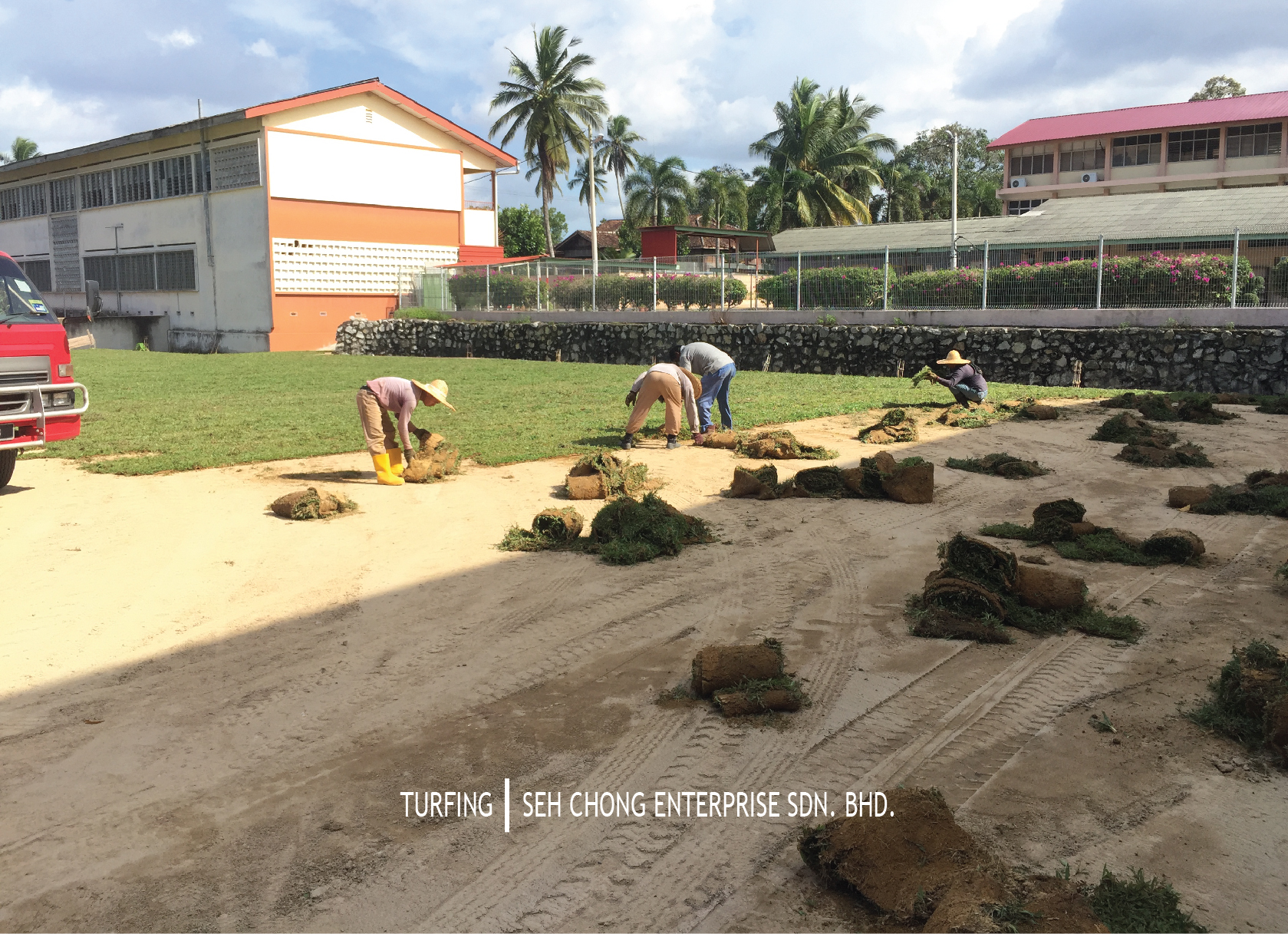 Type Of Grass
Cow Grass ("Axonopus Compressus") is the most common type of grass used in Malaysia for turfing such as permanent groundcover and turf in low fertility soil particularly in road shoulders, school fields, football fields & etc. Its' excellent capability of erosion prevention together with high endurance is the perfect for Malaysia climate through drought or rain season.