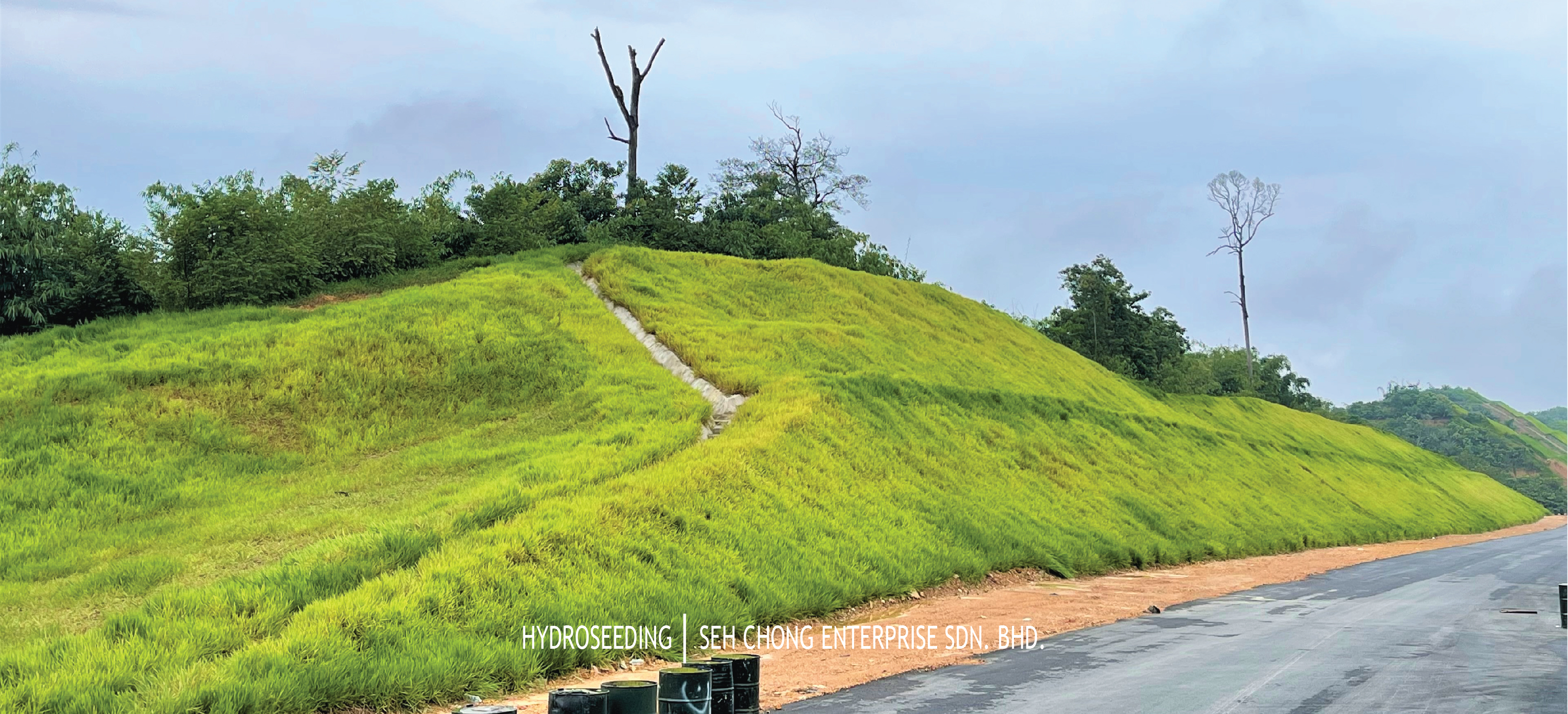 HYDROSEEDING
Hydroseeding is a mechanical method of applying grass seeds(signal grass), fertilizer, water & paper mulch to raw slope face or land in one step through slurry by spraying from a hydroseeder (mobile slurry mixing tank with pump) which is usually truck mounted.
Hydroseeding method is ideal for slopes with little or no access, steep slopes (usually cut slopes over 35 degrees) where normal turfing would be either very difficult or impossible, rocky or gravelly slopes with cracks, crevices and totally devoid of topsoils. In addition, hydroseeding is a very fast and efficient method with 0.5-hectare coverage in an hour of spray.
Soil erosion resulting from logging road construction is a serious problem affecting physical stream water quality & road stability in Malaysia. It is highly recommended for the slope to be protected with biodegradable erosion control blanket after hydroseeding to enhance the highest possibility of the seed germination. Biodegradable erosion control blanket bond directly to the soil surface thus provide excellent prevention of grass seeds from being washed by rainfall, eaten by birds or run off velocity. In addition, biodegradable erosion control blanket also improves soil fertility and moisture retention besides providing protection for young grown grass.
Hydroseeding can apply to:
Slope area
Cut slope
Slope erosion control
Slope with hard materials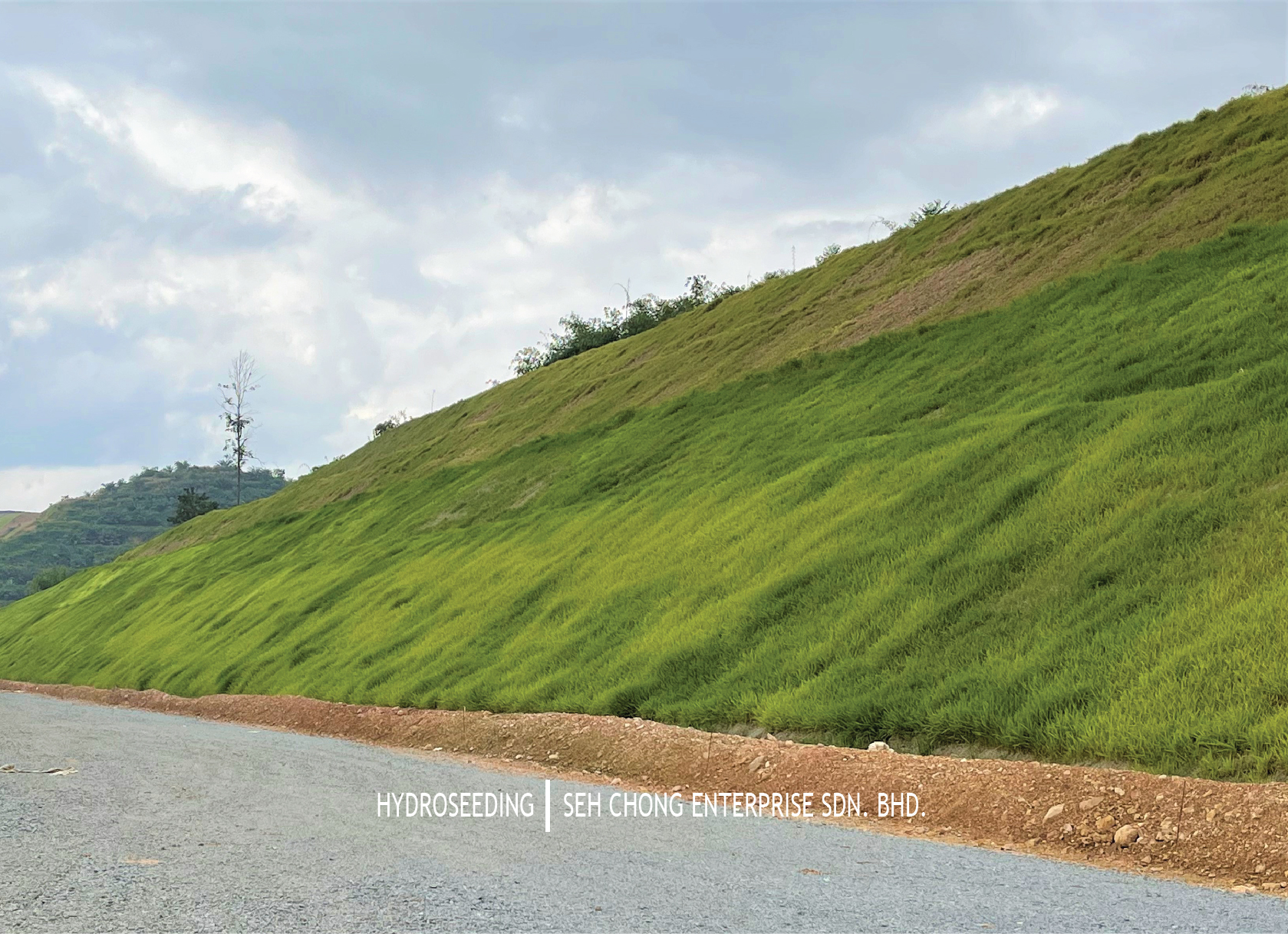 5 Stages of Hydroseeding :
Raw slope after excavation ready for hydroseeding.
Hydroseeding is carried out on the raw slope.
Slope is being protected with biodegradable erosion control blanket after Hydroseeding
Initial growth stage of Signal Grass after 2-4 weeks of Hydroseeding
Slope with fully grown Signal Grass after 6-8 weeks of Hydroseeding.
Types of Grass Seed
Signal grass ("Brachiaria Decumbens") is indigenous to Uganda and is currently being grown in many tropical to subtropical countries throughout the world. In Malaysia, signal grass is the most common type of grass used for hydroseeding. It forms a dense, high yielding sward which responds very well to additional nitrogen. It is a perennial grass with strong stoloniferous roof system and long trailing stems which will readily roof down from their nodes. Signal grass is highly recommended for slope erosion control and is widely used along most of our Malaysian highways including the North-South Highway.
Materials and Workforce
Grass Seeds - Signal grass ("Brachiaria Decumbens")
Fertilizer 15-15-15
Paper Mulch
Soil Stabilizers
Fibromat
Lorry
Hydroseeding Machine
Experienced and skilled workers & supervisors